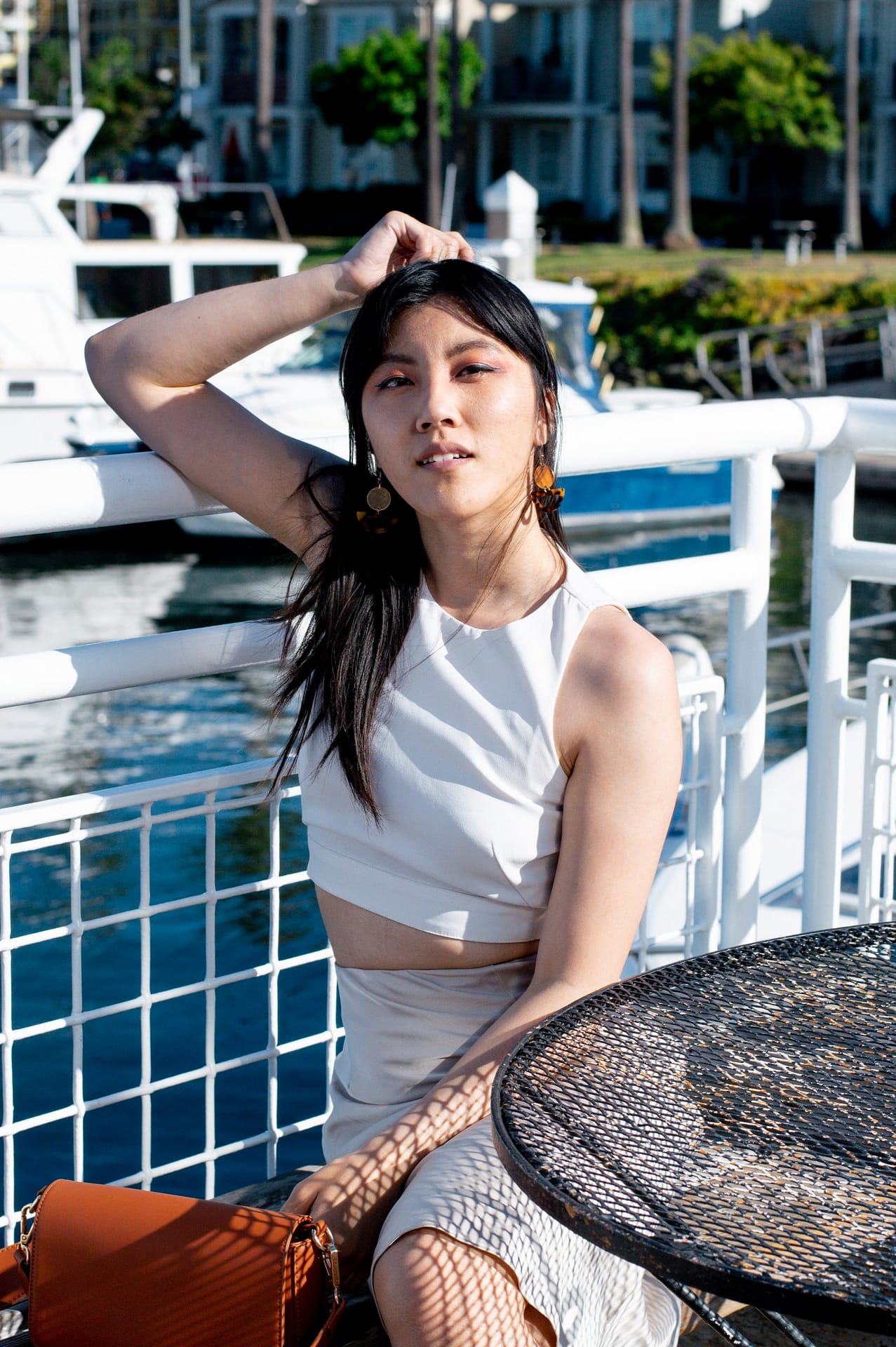 I hope everyone in California is surviving this heat wave. The Bay Area is currently hitting mid 90s, and all I can say is that I'm not a fan of anything over 75. Over the weekend, I decided to step outside and do a mini photoshoot at the pier near my house. For my outfit, I wanted to wear some neutral colors, so I decided to wear a beige mid length skirt with a white top which was perfect for the weather. I completed the outfit with some earrings and a crossbody bag from Samara which I have been loving lately!
The Samara Claire crossbody is quickly becoming a staple piece for me and I love how versatile it is, it pairs nicely with almost all my clothes. It came with two straps. The one I am using right now is the belt strap which is thicker and longer. You can also adjust the length of the stap. The other strap is a lot shorter and thinner if you want to convert it to a shoulder bag.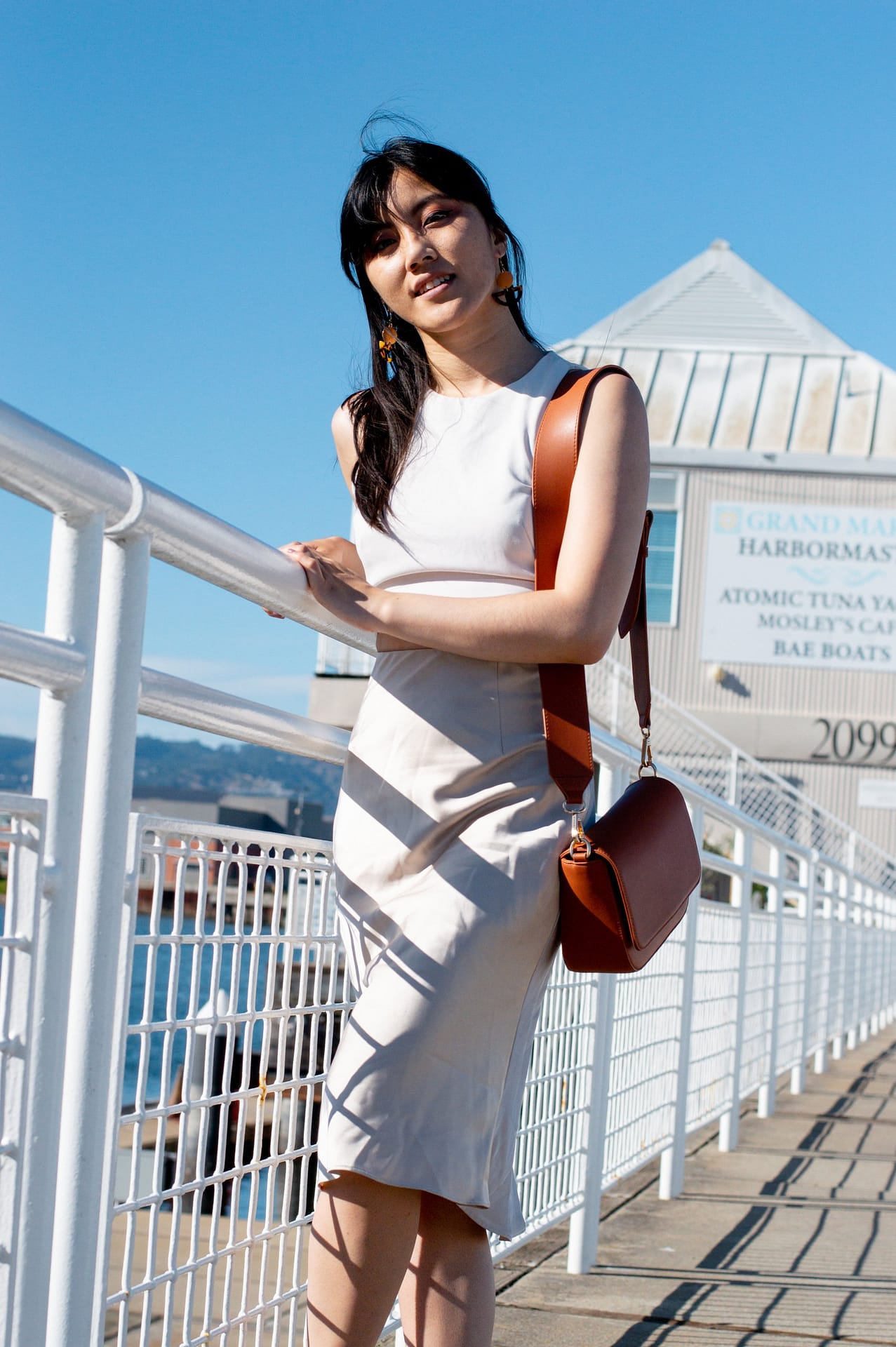 This outfit was perfect for the weather and great for casual dates. The older I get, the more I appreciate basics and neutral colors. There are numerous ways you can pair these looks and the feel very timeless so you can wear them for any occassion. I've been slowly converting my wardrobe and donating pieces that I don't wear anymore and have been adding more basics to my wardrobe. I would love to know what pieces you guys currently can't live without!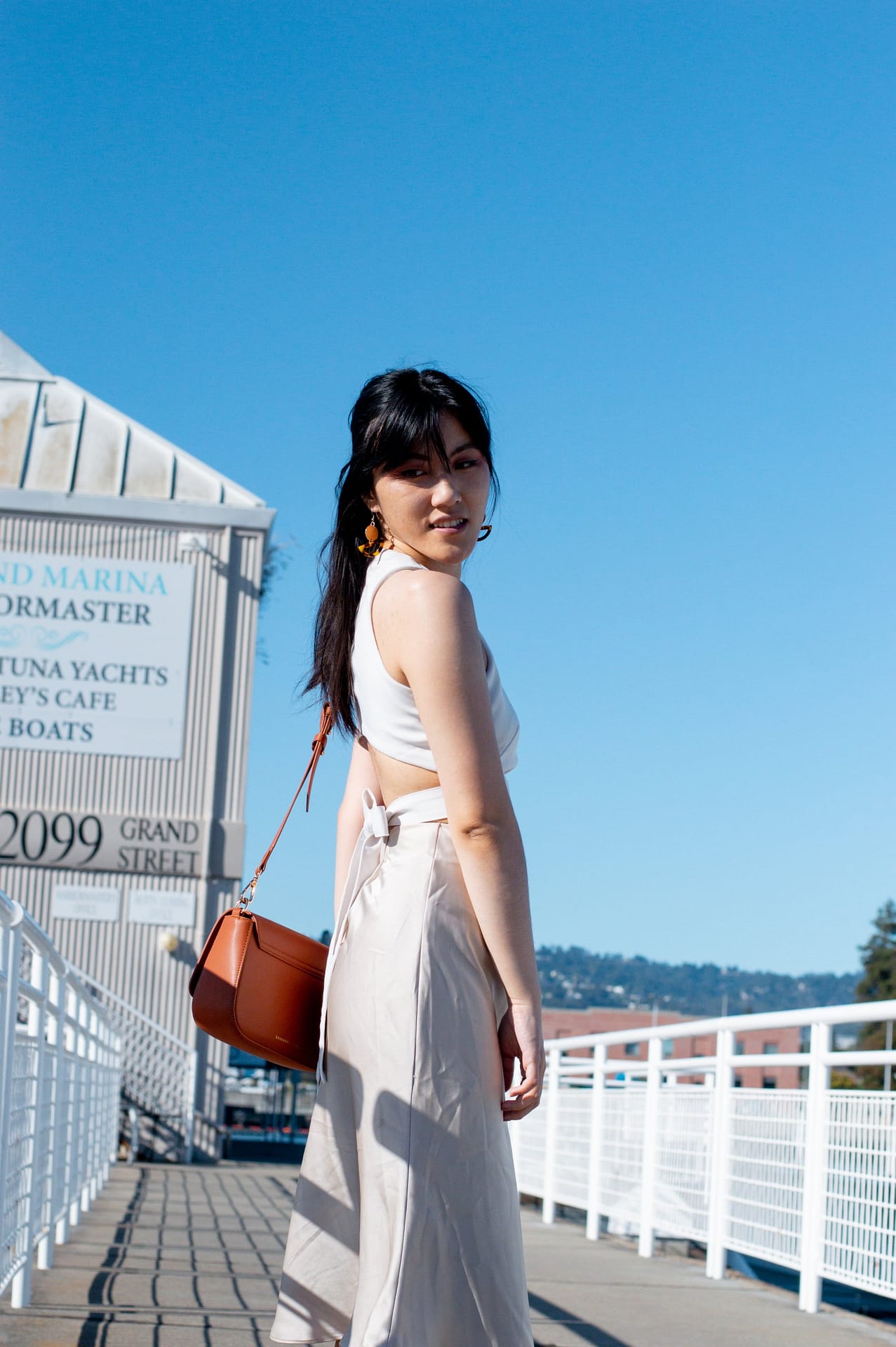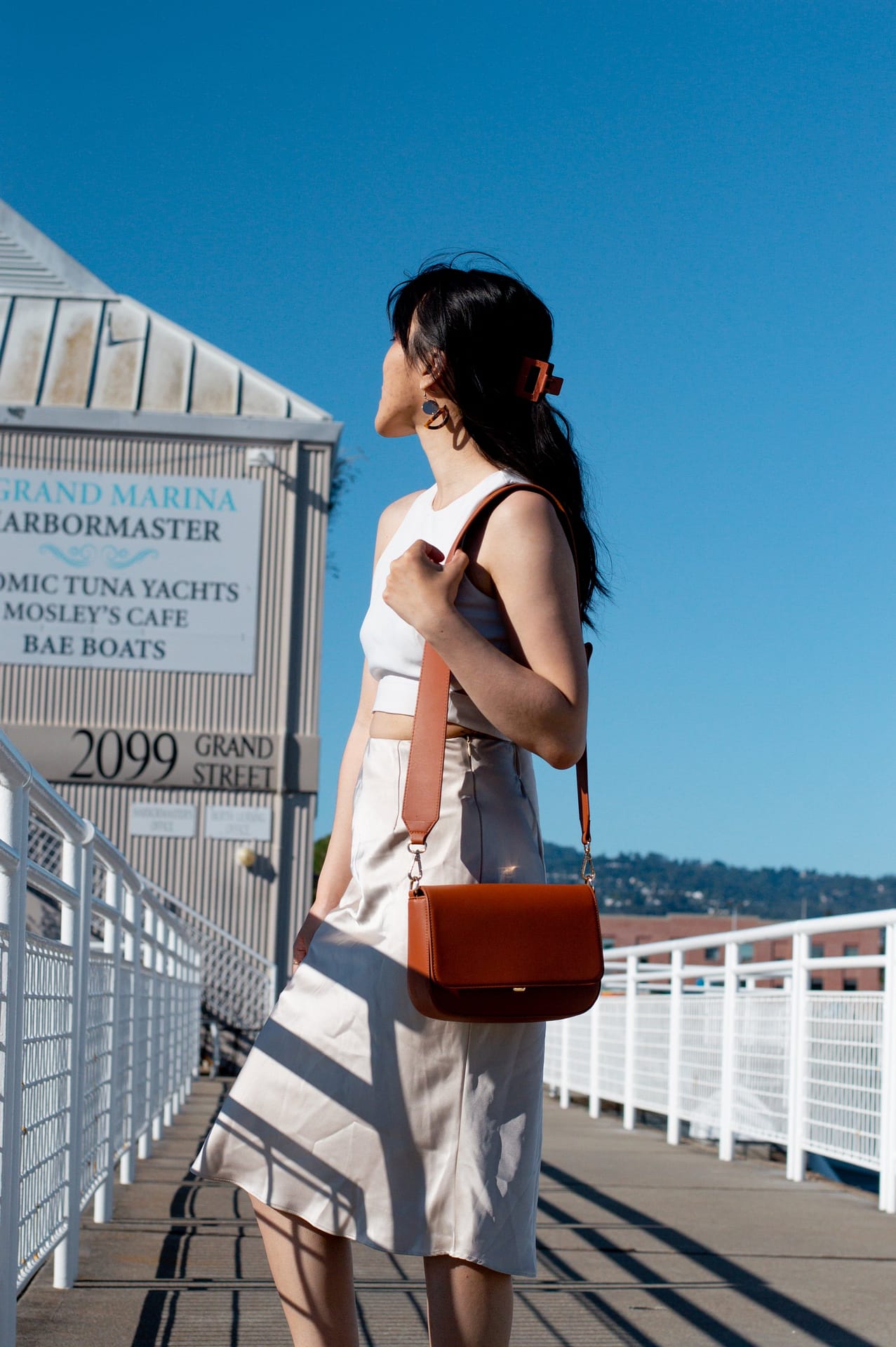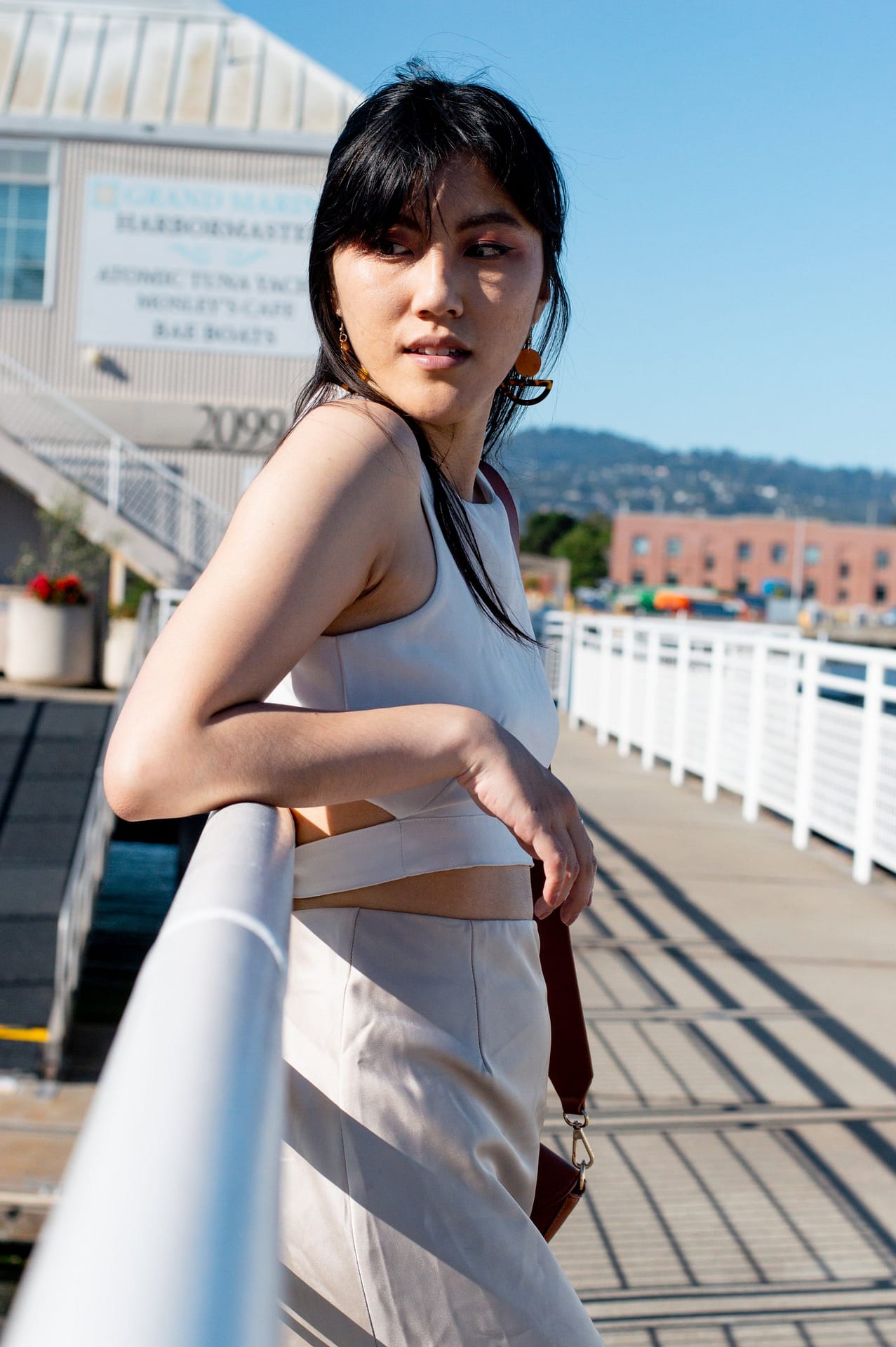 Thanks for reading my post! I always appreciate any feedback or comments on this post and hope you all enjoy the rest of the week and make sure to stay hydrated during this heat. I will see you all on my next post soon hopefully!
What I'm wearing
Top – Shein // Skirt – J.ing // Earrings – Michael's (DIY) // Bag – Samara