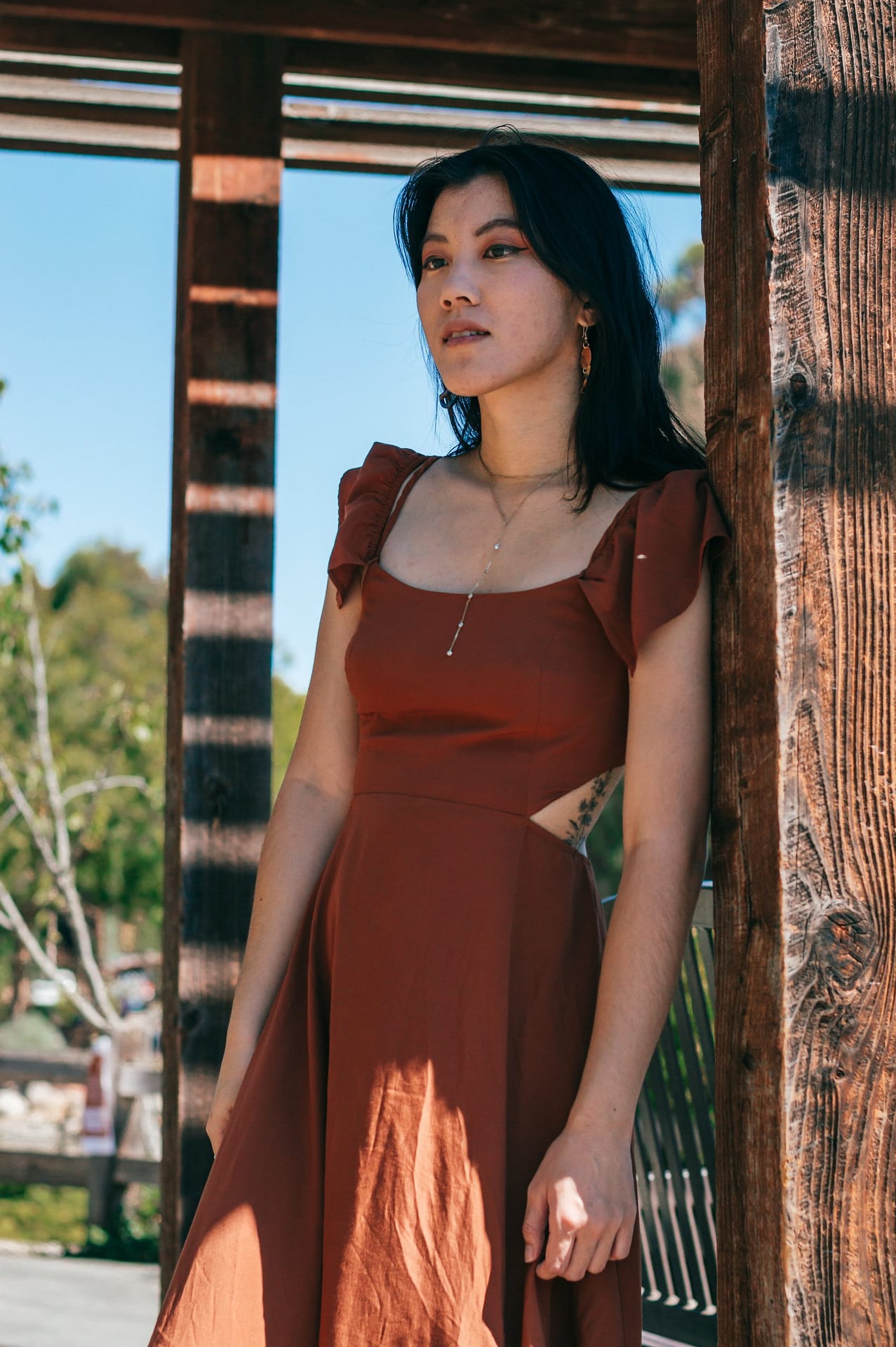 Hello everyone! I hope you've all been well and enjoyed the last bits of summer. I am excited to finally switch up my wardrobe and start taking out my fall outfits! Unfortunately, the weather is still warm here in the Bay Area, so I can't wear my fall sweaters yet. I am hoping the weather will start cooling down by October. The weather was around 80-90 degrees in San Jose, so I chose this dress that was gifted to me for my birthday from my sisters. I thought it would be the perfect transitional outfit.
The dress is from Oak + Fort and I love the color of it. It definitely fits the fall outfit aesthetic, but still perfect for the warm weather. I love the brown and orange tones from this dress because it is reminiscent of the leaves when they change colors in the fall. I'm definitely going to capture all those moments this year because if you haven't guessed yet, fall is my favorite season! Who else agrees?
For this outfit, I kept it simple since it was a warm day and I didn't want to layer too much. I wore my Oak + Fort maxi dress which was very comfortable and easy to move around in. The fabric is lightweight and loose which prevented my body from feeling restricted and allowed my skin to breath. This dress is nice to wear on a brunch date or anywhere you think you'll be eating a ton since it's pretty loose fitted. I chose to wear printed earring and a gold chained necklace to make this outfit stand out. Pairing the subtle gold necklace with the bold earrings allowed for the entire outfit to come together without clashing. This is perfect for the summer to fall outfit! 🙂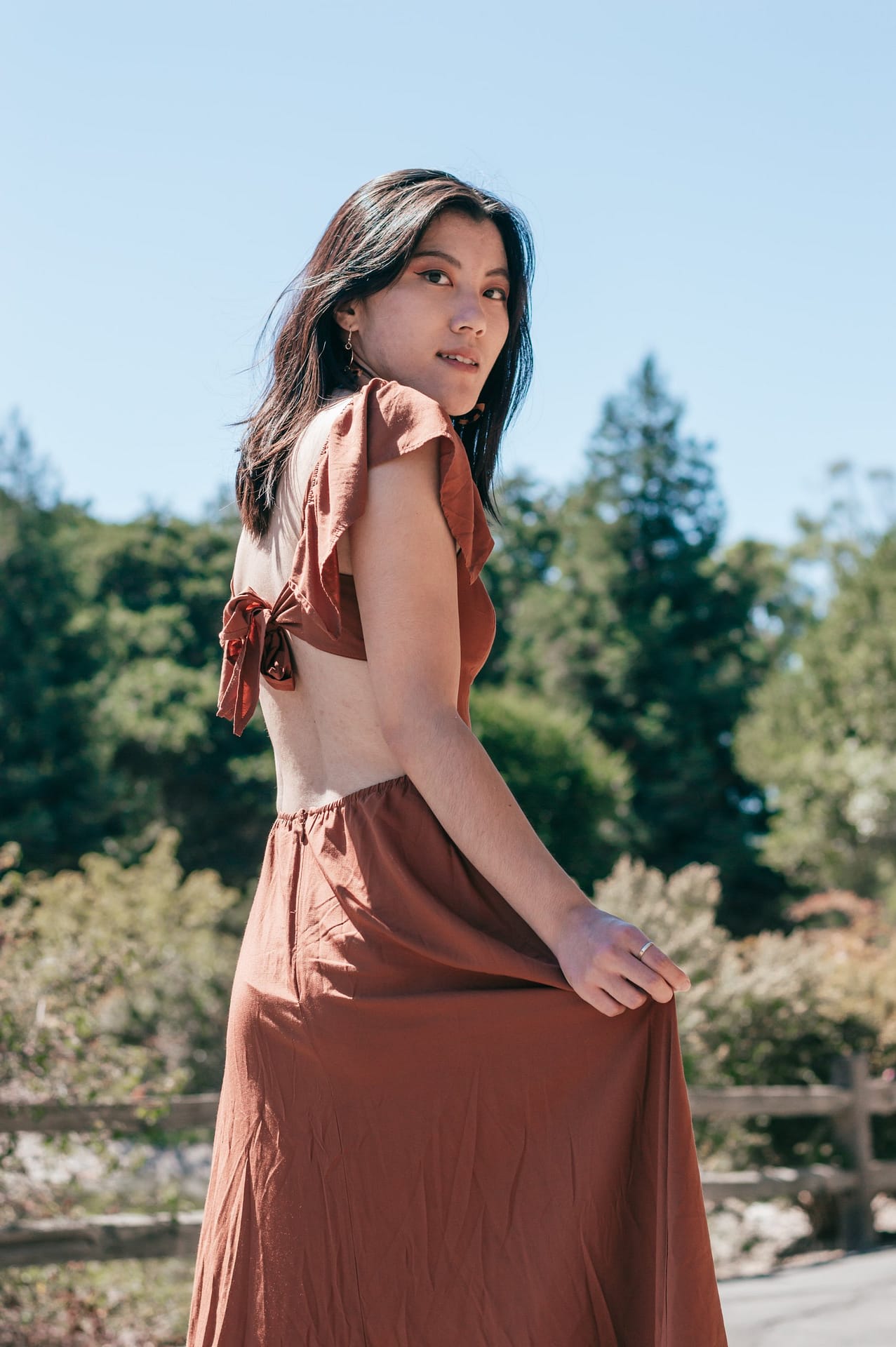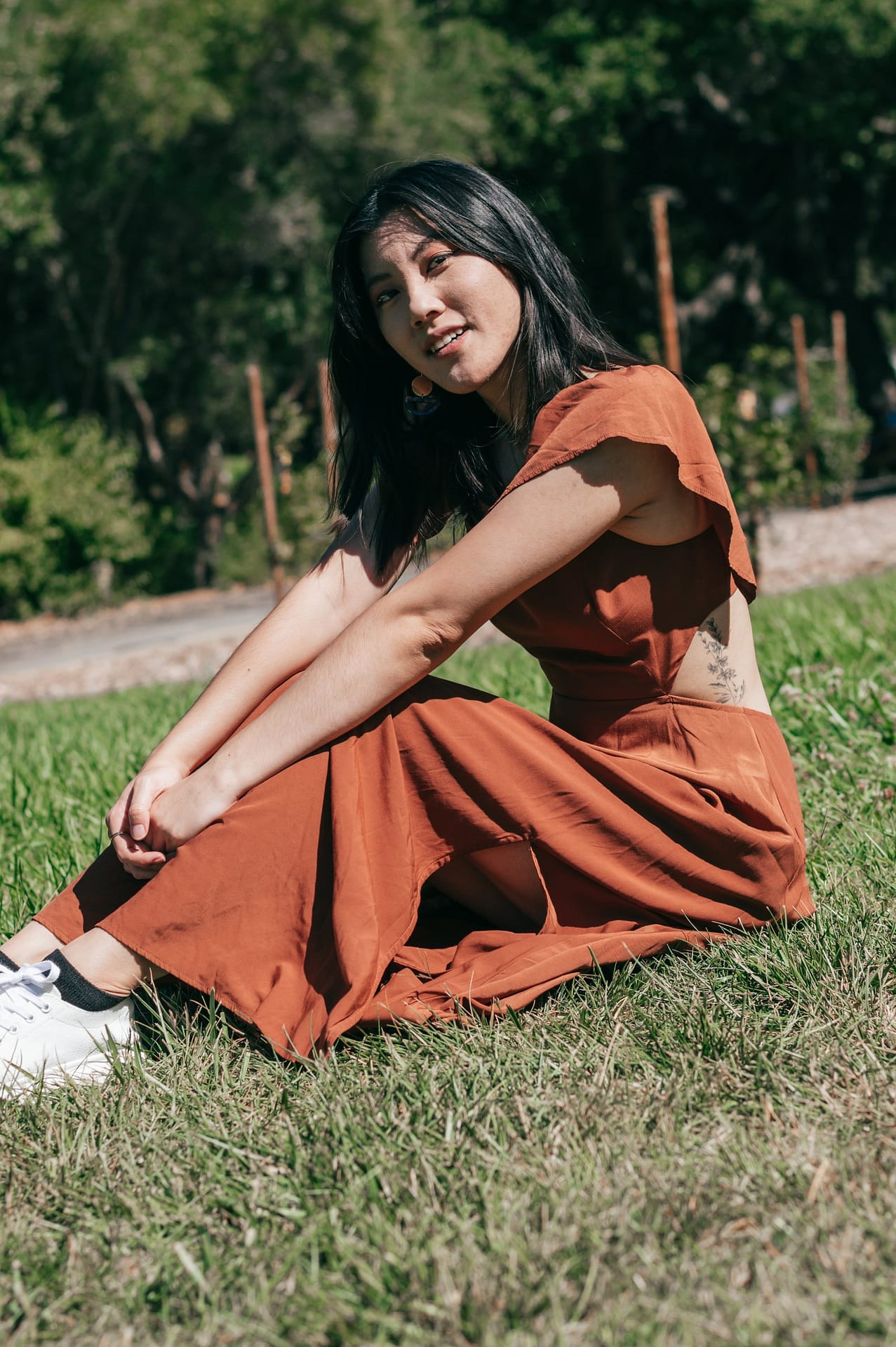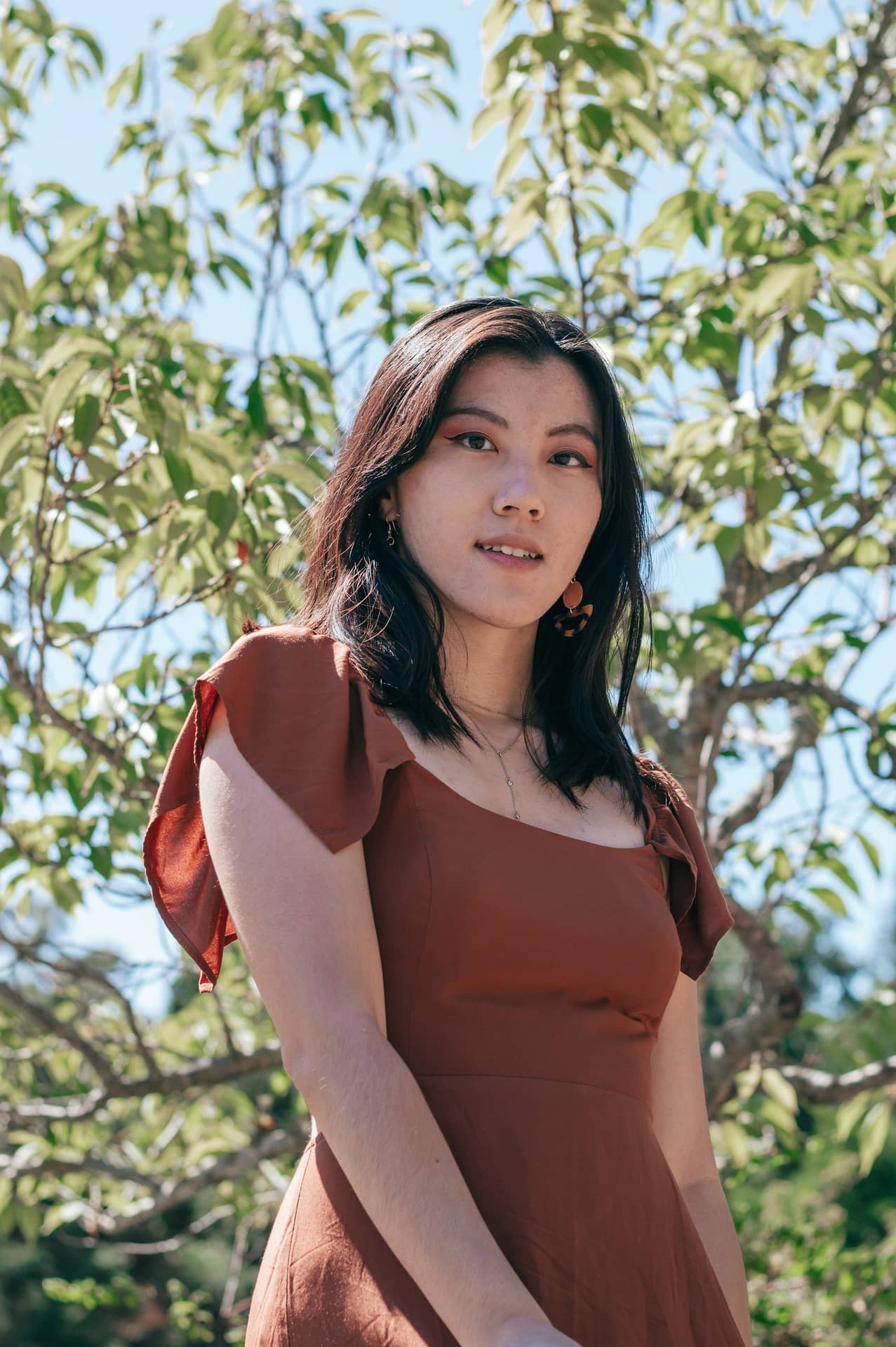 What I'm Wearing:
Dress – Oak + Fort
Necklace – Urban Outfitters
Earrings – Michael's
Thanks for stopping by and reading my post, I hope you all enjoyed it! Let me know what are some pieces you look forward to wearing in fall? I will see you all in the next post which I am hoping to plan out shortly.